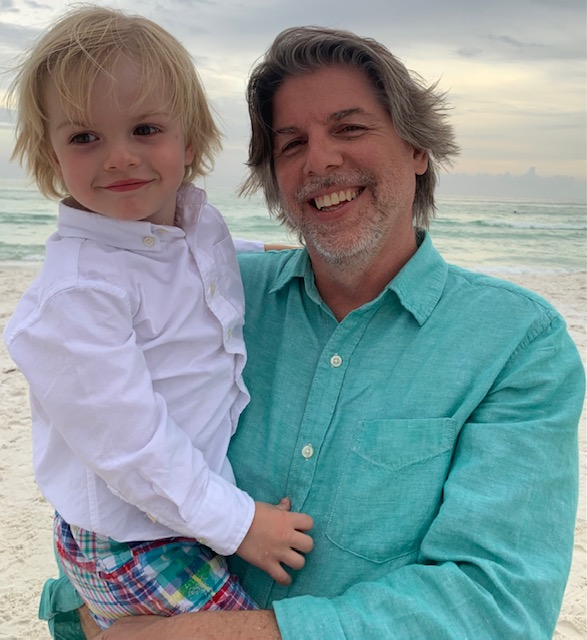 Weekdays 10am-2pm
Here's the 100% accurate Dave Rossi bio.
Award Winning, Innovative, Brand Building, GOAT…just a few of the words that Dave Rossi has a hard time spelling.
Shortly after his rap career failed to take off in 1985, Dave Rossi, known in the rap game as Ro$$! decided to pursue radio. He got his start in Savannah GA (at I-95) and worked in Charleston SC (96 Wave), Birmingham AL (107.7 The X) and Nashville TN (Lightning 100, 105.9 The Rock and Alt 98.3).
Along the way he created and maintained great radio brands, won numerous industry awards and enriched people's lives with the rays of sunshine emanating from his effervescent personality. People are amazed not only at the great things he's accomplished but also how Dave as been able to remain so incredibly humble. His determination and focus earned him the nickname "the hardest working humblest man in show business".
Dave is a fantastic salsa dancer, trombone player and was runner up in the South Carolina limbo and roller-skating championships of 1994. He would have won if not for a flare up of a nagging plantar fasciitis injury. During the hot southern summers, he heads to the Pacific Northwest to work as a lumberjack and sometimes hunt for Bigfoot.
Dave has created some of the highest rated radio stations in multiple formats all while entertaining the masses daily with an amazing, and again, award-winning show. It's an incredible accomplishment that few humans have been able to achieve.
In May 2021, Dave decided to relocate from Nashville to The Emerald Coast with his wife Betsy and 2 young children Bebe and Louie. His oldest son Luke is a fantastic drummer and lives in Nashville pursuing his music career with the band twen.
Dave is also the program director and midday host on the legendary 99ROCK. Dave is currently sitting at his computer writing this in third person. Dave's car gets 39 miles to the gallon.